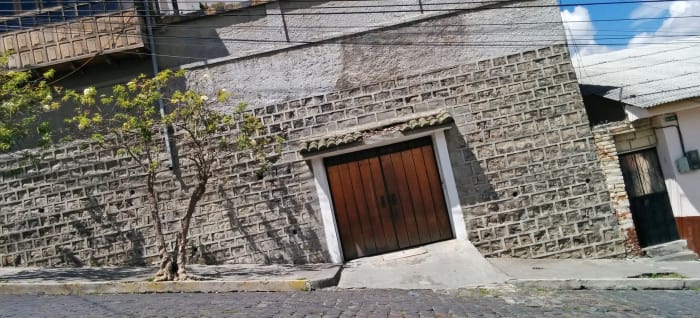 This website shares the adventures, experiences and photos from a trip to Ecuador. In 2016 I had the opportunity to visit Ecuador as part of a work leadership trip. You'll find photos and stories about some of the incredible experiences we had during that trip.
Consider this site very much a work-in-progress, and in many ways an experiment.
Our adventures
Our group of 11 people spent time doing a wide variety of things including:
…and much more! Visit the home page for a complete list of our adventures.
The trip was organized by ME to WE (formerly Free the Children), and I can honestly say I've never been better taken care of before.
Who are you?
This site is run by Kendall Anderson. I'm a programmer, formally trained as an architect, who spends too much time playing with a camera. I've been developing computer applications since the mid-1980s and working with photography since the mid-1990s.
Visit my website Invisible Threads: Abandoned Industrial and Institutional Architecture to see more of my photography.
Photography prints for sale
Most of the photos on this site are available for purchase through my Ecuador gallery at Redbubble.com.
Photos which can be bought as prints will have a "Buy Print" button below the image. All prints and products are fulfilled and shipped by Redbubble.com.

For questions about printing and image use, please feel free to contact me!
Camera gear
Whenever I'm asked about the equipment I use, my default answer is that "It doesn't really matter" because the camera is just one small part of the process that results in a photo. I've had great photos on awful equipment and awful photos on great equipment.
That being said, I am quite happy with what I have and I don't tend to update my gear unless something breaks. You'll also see that I happen to be firmly in the Canon camp but that's more about habit and history than anything else.
Body and lenses:
Secondary gear: